pen and ink
You can customize this introductory section by updating the page title and description.
̌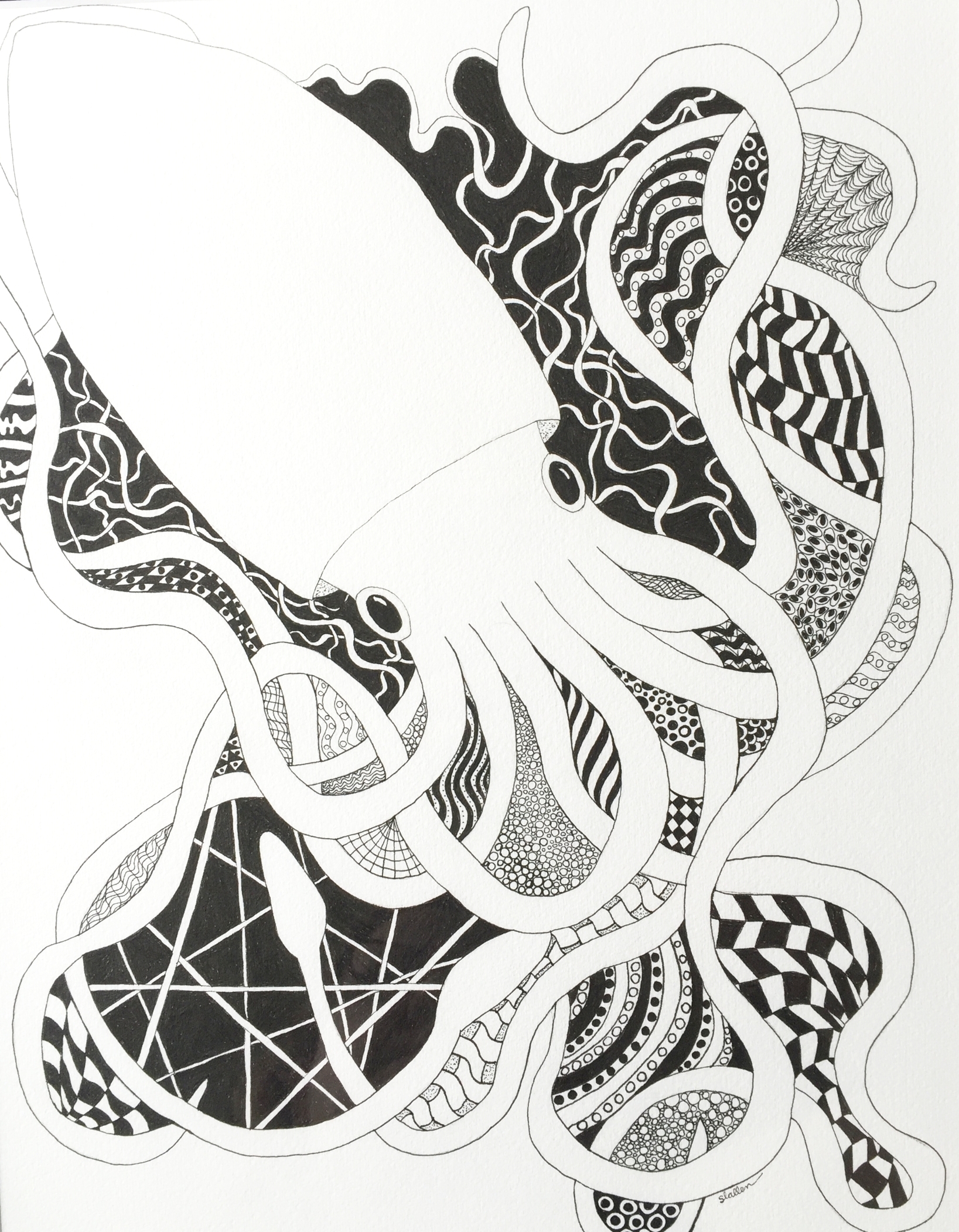 Image shows an ink drawing of a squid with assorted background patterns.
A snake drawing in ballpoint pen.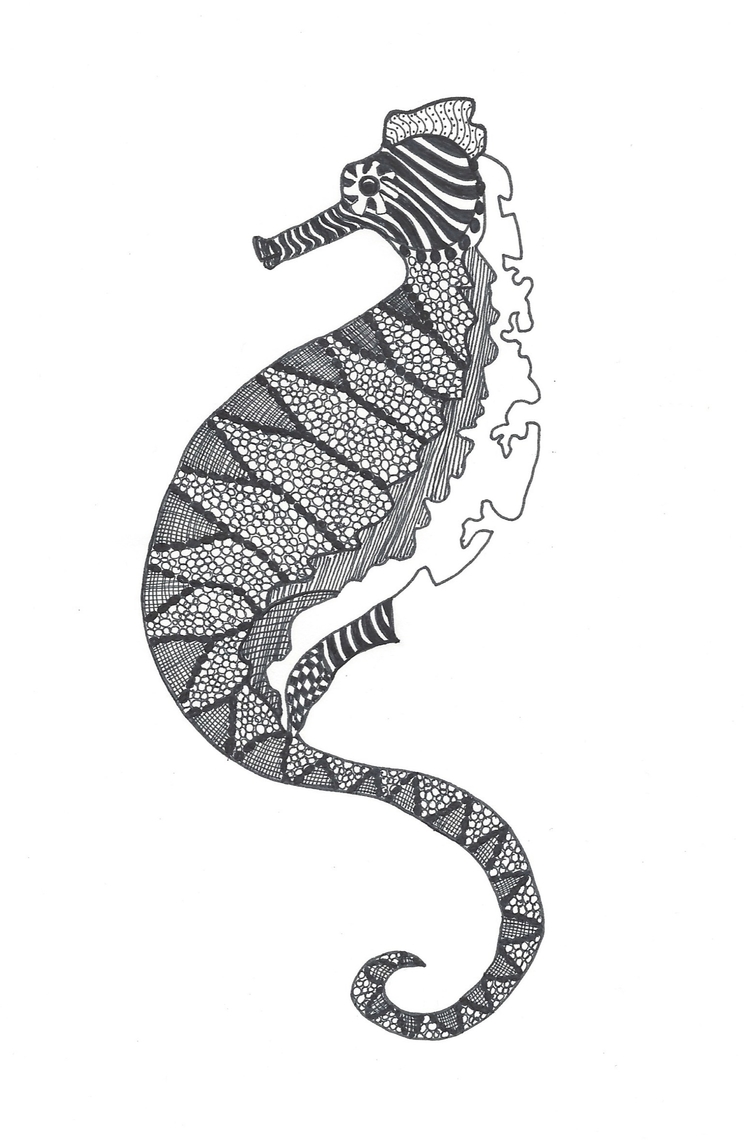 A seahorse drawn in black ink.
Image shows ink drawing of snake with a flower of life geometric pattern.